After very strict evaluation, Liaoning Huari New Materials Co., Ltd successfully passed paperwork review, on-site review and
defense, finally won "Benxi City Mayor's Quality Award" in February, 2021.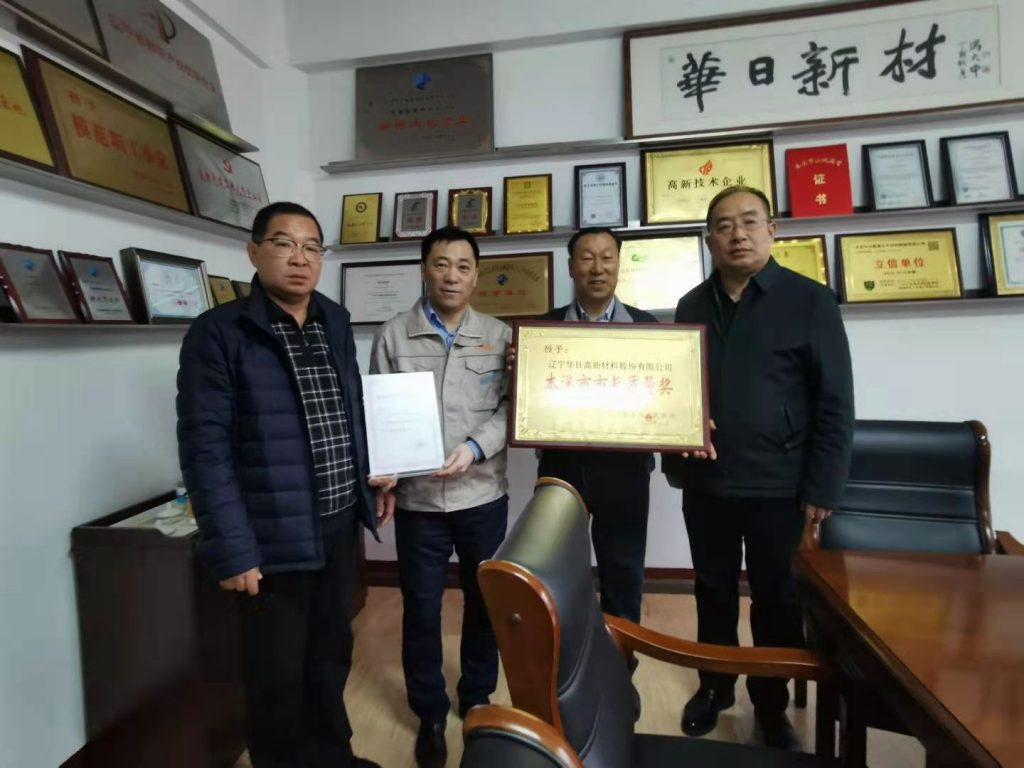 "Benxi City Mayor's Quality Award" is the highest quality award given by Benxi Peoples' Government, with purpose on
promoting Benxi to strong quality city and leading enterprises to establish and implement excellent performance. It's high honor
for the enterprise which obtains outstanding operating performance, has good ability of sustainable development, and the quality
of products and services is in the leading position of same industry.